Latest News
Jan 30, 2008

Hydraulic Express announces hoses made via the OEM Part Number. Over 100,000 Hydraulic Hose Assemblies.

Jan 31, 2008
Hydraulic Express V-Belt program for Construction, Farm, and Agricultural Machinery.

Become a Dealer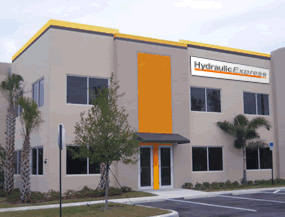 We have the highest quality of Hydraulic Hose and V-belt products with a fully computertized information parts online system that is second to none on the market. Hydraulic Express strives to produce a quality product for a competitive price as we are dedicated to providing the best customer service in the industry. Hydraulic Express Certified Dealers have protected areas. We also offer very competitive pricing for our dealers, so you can increase your profits while selling the best products on the market. For more information or to become a Hydraulic Express Dealer please complete our New Dealer Request From and we will contact you shortly about becoming a dealer for our products.


Online Parts Database
We provide our dealers with the highest amount of information in the industry. Our Dealers Online System has over 100,000 hose part numbers and over 150,000 v-belt part numbers. We are constantly updating and improving our system. We believe success is only as good as the knowledge you posses.